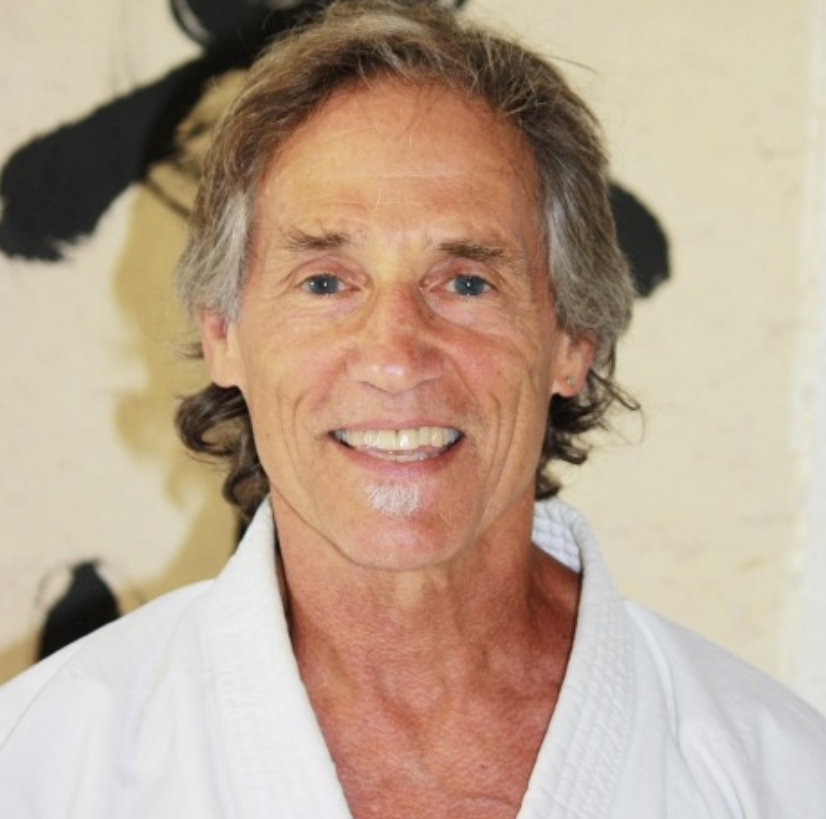 Michael Friedl, CO-HOST AND FEATURED TEACHER
Michael Friedl Sensei is a member of the California Aikido association (CAA) and the Division Head for Division Two, one of three Division Heads, of the CAA. He is 7th Dan and a Shihan in Aikido. He has also studied Shorei/Kempo Karate and Tai Chi. His Aikido training began in 1972 under Clyde Takeguchi 7th Dan, Shihan in Madison, Wisconsin. From 1975-1977, he was a live-in student (also known as a uchi deshi) for Takeguchi Sensei in Charleston, South Carolina. In 1977 Friedl Sensei established a Dojo in Burlington, Vermont. He relocated to Ashland, Oregon in 1979 then started a small Aikido club there. Friedl Sensei became a direct student of Frank Doran 8th Dan, Shihan in 1979 and has been a student of Doran Sensei since that time.
From 1981-1983, Friedl Sensei was uchi deshi for Morihito Saito 8th Dan, Shihan in Iwama, Japan. He returned to Ashland in 1986 and started a Dojo at the Ashland YMCA in 1987. In July of 1994, Aikido of Ashland opened its doors to Dojo members.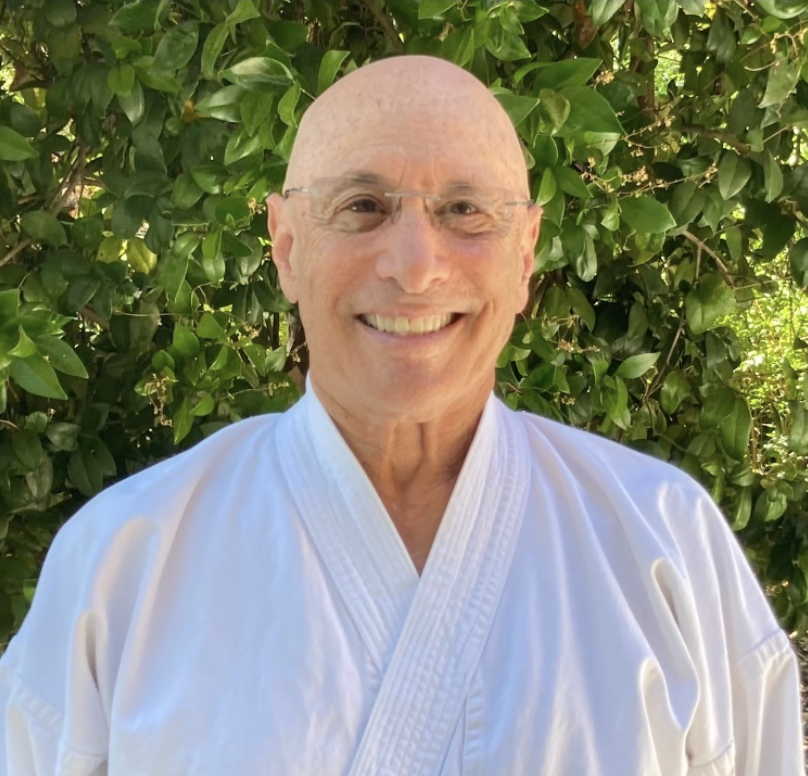 Jeramy Hale, CO-HOST
Jeramy Hale Sensei, along with his wife Molly Hale Sensei, is the Chief Instructor at Aikido of Penn Valley, and is a member of the California Aikido Association Division 2. Jeramy is a 5th Dan in Aikido and a 1st Dan in Seibukan Jujutsu, and has a diverse background in martial arts that includes Aikido, Jujutsu and Tai Chi. Jeramy has trained with and been a student of Frank Doran 8th Dan Shihan since 1987, and has also trained with many of the leading teachers in the US, as well as in Japan and in Europe. From 2003-2016 Hale Sensei was the Chief Instructor of Aikido At Noon, a dojo and program offered through the City of Menlo Park, California.
Working and teaching together over the past 30 plus years with his wife Molly Hale Sensei, an Aikidoist with quadriplegia, Jeramy brings a unique point of view to Aikido practice, movement and adaptability, and teaches throughout the US as well as abroad, with a focus on Aiki principles, compassionate conflict resolution, martial science and the development of movement methodologies for a sustainable and healthy practice.
For more information please visit https://www.abilityproduction.org/about/executive-directors/.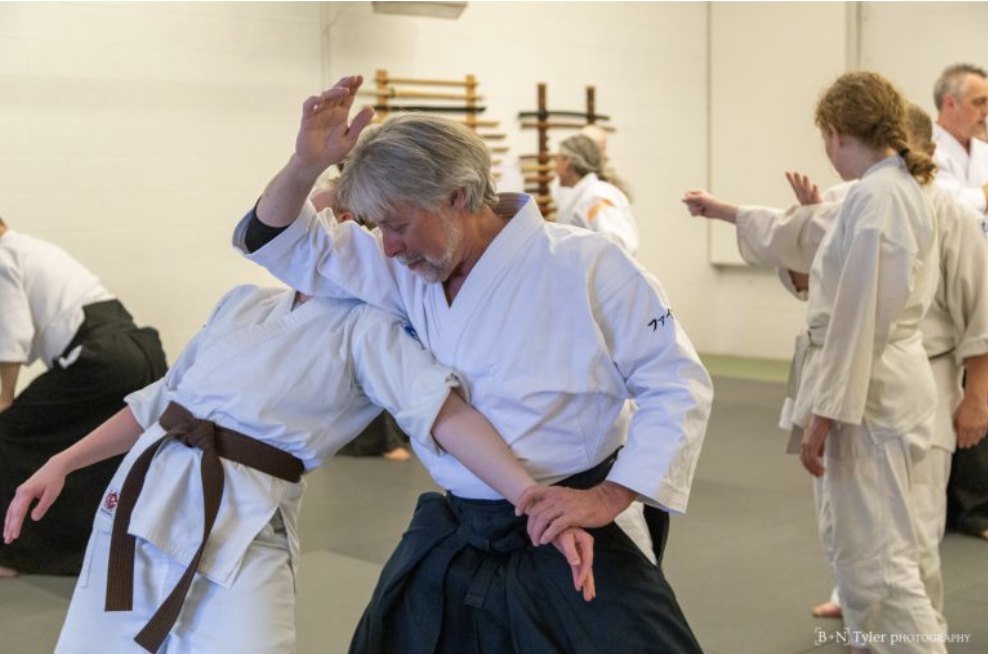 Craig Fife, FEATURED TEACHER
Craig Fife Sensei is the founder and chief instructor of Aikido Northwest. Fife Sensei's Aikido training began in 1973 in Boise, Idaho. Fife Sensei currently holds the rank of Nanadan (7th degree black belt) and the title of Shihan from the Aikikai Foundation, Aikido World Headquarters, Tokyo, Japan. These ranks were awarded to him through the recommendation of his teacher, Frank Doran Shihan, Hachidan (8th degree black belt), California Aikido Association co-founder and chief instructor of Aikido West.
In addition to Fife Sensei's personal study of Aikido, he has been actively teaching Aikido to others since 1980. Fife Sensei continually develops his Aikido skills and understanding through a variety of means. In addition to being a student of Doran Shihan, Fife Sensei frequently attends Aikido seminars and workshops throughout the Western United States. In addition to his Aikido training, Fife Sensei has also been a student of Iaido since 1990 and currently holds the rank of Nidan (2nd degree black belt) from the All United States Kendo Federation. Finally, beyond the walls of the Aikido Northwest dojo, Fife Sensei has taught Aikido in a variety of local schools, from elementary to college levels.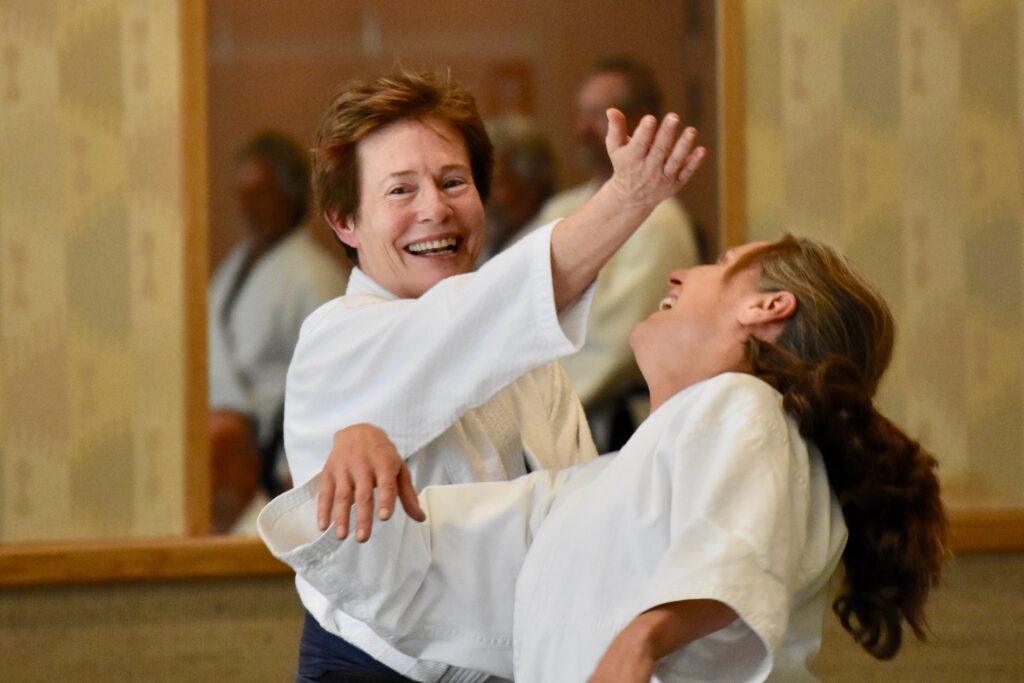 Kimberly Richardson, FEATURED TEACHER
Kimberly Richardson Sensei, MA, LMT, 7th Dan, is the founder and chief instructor of Two Cranes Aikido in Seattle, WA. and the Director of Two Cranes Institute. She began her Aikido training in 1978 and has studied throughout the United States, Canada, Europe and Japan, most notably with Mary Heiny and Tom Read Senseis and Motomichi Anno, Hiroshi Ikeda, and Frank Doran Shihans.  She acted as the chief instructor for The Apple Computer Aikido School in Cupertino, CA in 1989 and The Seattle School of Aikido from 1990 to 1995. In the fall of 1995, founded Two Cranes Aikido, where she teaches the philosophy and practice of Aikido to people of all ages. As an adjunct faculty member at Antioch University for 8 years, she taught "Aikido as Martial Art and Spiritual Practice." She holds an MA in Psychology and she has studied Chen Style Tai Ji with Ken Wright Sifu for twenty years.
In 2008 Kimberly Richardson Sensei founded Two Cranes Institute that provides educational and embodied leadership programs in the Seattle community and beyond. She offers her teachings throughout the United States and Europe, sharing the contemplative and energy awareness principles and practices that cultivate peaceful solutions to conflict and encourage nonviolent action.