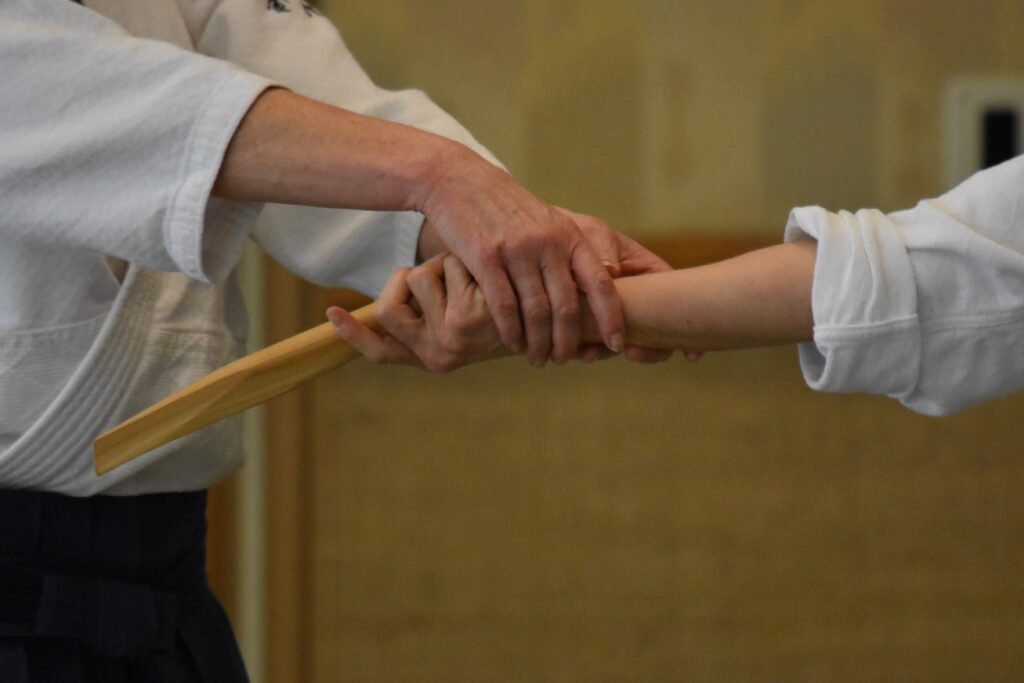 The Instructors at the 2022 Aikido Retreat at Granlibakken Resort, Lake Tahoe, CA are passionate about offering a mentoring opportunity for Aikido teachers throughout the US and beyond. This year we are providing a unique way for Aikidoists to improve their teaching skills. Any sandan and up can apply to be part of a mentorship program whereby you are paired with a high-ranking featured teacher at the Retreat. Together you discuss and shape class content, select techniques that convey Aikido concepts and principles, co-teach a class, and receive valuable feedback about your performance as a teacher. In addition, you can develop a personal relationship with your mentor that goes beyond the time spent at the Retreat.
The Retreat attracts Aikidoists from diverse backgrounds and a variety of skill levels. Thus the challenge for all the instructors is to provide participants with a fun and satisfying experience. With your mentor's help you have a chance to share your Aikido, develop and improve your teaching style, and get insight into what your strengths are as an Aikido teacher.
Below is a list of benefits included in the mentorship program:
Unique opportunity to receive mentoring by nationally recognized and high ranking Aikido teachers
Establish a personal relationship with a mentor
Receive individual attention in the planning and implementation of an Aikido class focusing on techniques and Aiki principles with a featured teacher
An opportunity to receive feedback about teaching strategies, class presentation, awareness of time, and management of physical space
Discuss current trends in Aikido, interaction with Aikido organizations, and what the future may hold
Get valuable insights into the organization of the Retreat
The Aikido Retreat at Granlibakken is a total immersion experience. Each participant will experience seven days rich in Aikido with the opportunity to eat together, train together, and have leisure time to enjoy Lake Tahoe. And the mentorship program is unique to this Retreat. We are unaware of any other retreat that offers this type of program. If you are interested in this experience, please let us know when you register.
Qualifications for Mentoring Program
Rank of nidan, sandan, or yondan
Some experience planning and sharing a class with a higher ranking person, or teaching class(es) at your dojo
AND/OR participating in preparation of candidates at your dojo for kyu/dan promotions
A personal interest in improving your teaching skills
Support and encouragement from your teacher
The candidate may have teaching experience in an academic area or a movement art.
We will do our best to tailor the mentoring program to your interests and skill sets that you feel would help you become a more effective teacher.
We look forward to seeing you there!